Duke Dementia Family Support Program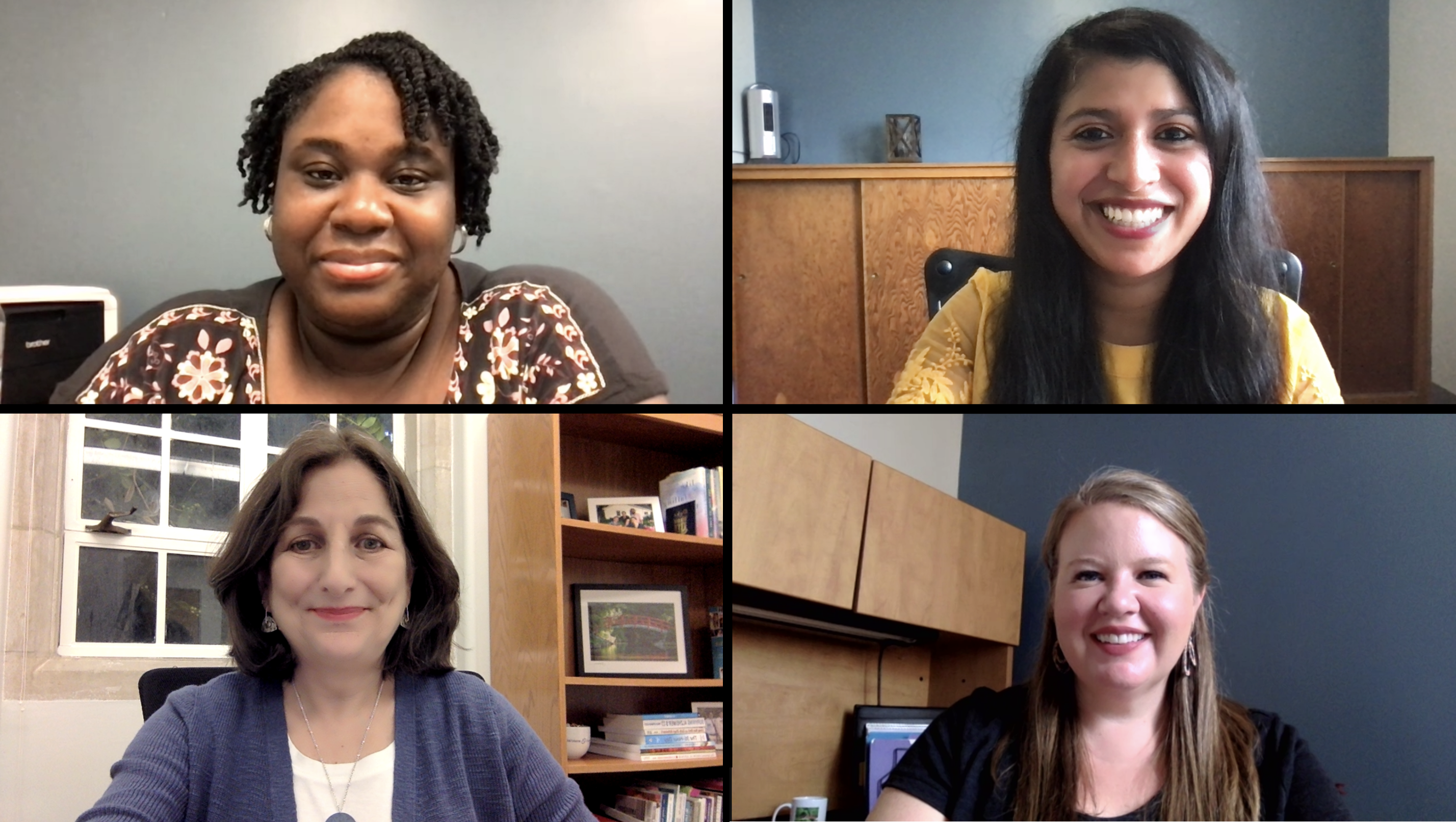 Caregiver Collective Wisdom
Check out our new addition to the website, Caregiver Collective Wisdom! We asked e-news readers and support group attendees to tell us, "What do you wish someone had told you?". On this page, you can read through the wisdom and compassion of the responses, with a range of practical caregiving advice and honest reflections on caring for a loved one with dementia.
Upcoming Support Group Dates 
If you have not previously participated in a support group, but are interested in joining now, please contact the appropriate staff member.
Duke Dementia Morning Care Partners

: Every second Tuesday at 10:30 a.m. and fourth Wednesday at 10:30 a.m. (in-person), contact Tiffany
for info, 919-660-7509.
Younger-Onset
: Every second and fourth
Tuesday at 7 p.m., contact
Janeli
if joining for the first time, 919-660-7565.
PLWD Group:

Every third Monday at 11:00 a.m.
contact
Janeli
for info, 919-660-7565.
---
Caregiver Connections

Understanding Long Term Services & Supports in the Healthcare Continuum
Speaker: Lisa Hoskins, MSW, LCSW
Wednesday, May 31st at 1PM
This presentation provides a comprehensive understanding of what long-term care options are available for older adults. This includes both in-home and facility-based services and how services are funded. Information may be particularly helpful as one is starting to plan for their later years and when navigating resources in the aging network.
Lisa is a Licensed Clinical Social Worker (LCSW) is the caregiver support program manager at the Center for Volunteer Caregiving in Cary. Her career focus has been working in healthcare and aging settings serving those in hospice care and the ALS community. She works with both patients and family caregivers and is a strong advocate for self-care, respite services, and living the best life one can.
Click here to hare the event flyer. Click on this link to access the Zoom presentation the day of the event OR call in by dialing 1-646-876-9923 Meeting ID: 965 7747 1018 Password: 3513
---
Upcoming Programs Events and Engagement Opportunities
Event Opportunities
Alzheimer's Association NC Chapter Education Programs 
The North Carolina Chapter of the Alzheimer's Association has a variety of webinars and in-person programs over the next few weeks.
–> See Eastern NC Events here
–> See Western NC Events here
To register click here or call 1-800-272-3900.
Creating Time: A Practical Self-Care Workshop for Caregivers
Thursday, June 8, 2 – 3:30 p.m. via Zoom
Durham Center for Senior Life, 406 Rigsbee Avenue
This workshop aims to create a personalized, take-home plan for caregivers to enhance their self-care routines.
Presented by MemoryCare, Asheville.. Click here to register.
Engagement Opportunities
Bingo With Creativity Café
Monday, June 12, 3 – 4 p.m. (virtual)
For more information and to register click here.
*New*Millbrook Enrichment Center 
Every Monday, Wednesday, and Friday, 9 a.m. – 1 p.m.
1712 E. Millbrook Rd Raleigh, NC 27609
$40 per day, with a reduction for the third day if you sign up for three days.
Socialization program for individuals with early to moderate-stage dementia or other mild disabilities. For more information click here or contact Shelly Gross, at 919-277-8628.
---
The Duke Dementia Family Support Program provides consultation, education and support to people living with dementia and their care families. We also consult with professionals caring for people living with dementia and Duke employees seeking help with elder care decisions.